B.C. Fun Day
August 8, 2023
---
Parksville Lawn Bowling Club
---
Sixty four players enjoyed a sunny, warm afternoon playing a Two Jacks – Two Heads fun game. This game was preceded by a corner to corner event where players challenged each other to throw a jack from one corner of the green to the opposite corner and get closest to the corner ditch. The games were followed up with a social time in the clubhouse and a treat of apple turnover and ice cream.
The top three teams mastering the Two Jacks- Two Heads game were:
Don Bouchard, Diana Olenick and Malcolm Anderson
Mick Banks, Avril Adamson and David Van Rooyen
Trevor Motley, Carol Matthews and Terry Chapell
The winner of the corner to corner jack throw was Christian Massey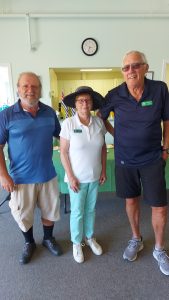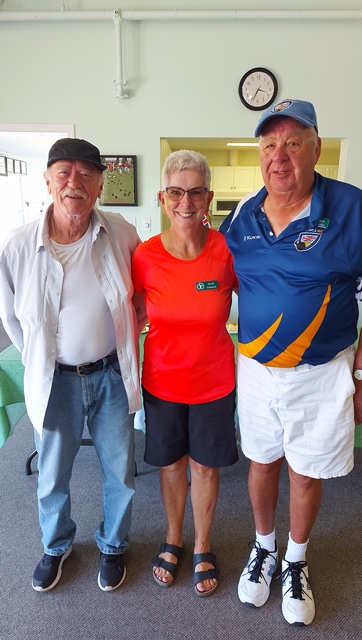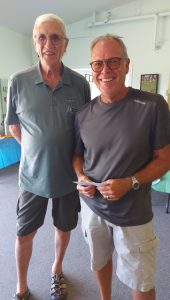 Upcoming Events
Closing Day Festivities (Bowling)
26 September
- 01 October
Green Closed for Maintenance
Introduction to Short Mat Meeting
No event found!