Club Triples Tournament a Winner
Parksville Lawn Bowling Club held its annual Club Mixed Triples Tournament on Wednesday, July 5th.  Sunny skies and a light breeze made for a great day for lawn bowls.  Winners of the tournament were the team of Rick Dolley (skip) Robbie Thomas and Athol Trickett.  Second place went to Sandi Mitchell (skip), Chuck Benson and Ray Dodson.  Rounding out third place was the team of Bill Burgess (skip), Faye St. Marie and Brian Larkin.
It was encouraging to see a number of intermediate players out on the green for this event.  Keep on coming out, having a great experience and enjoy the game.  Well done, everyone.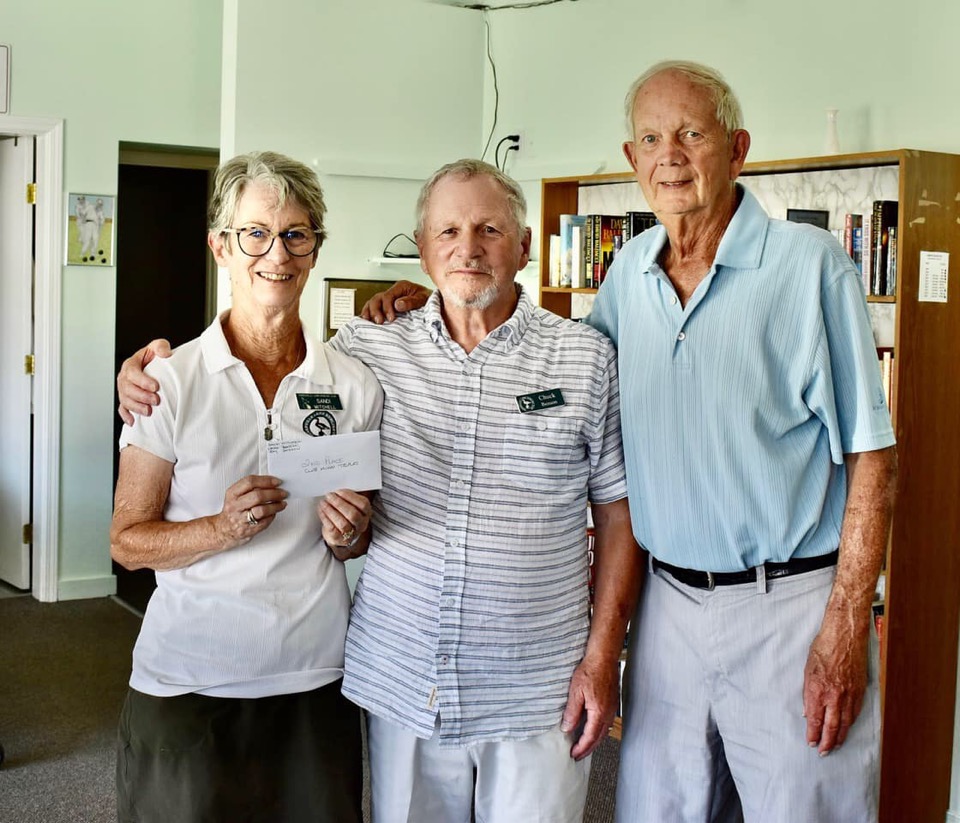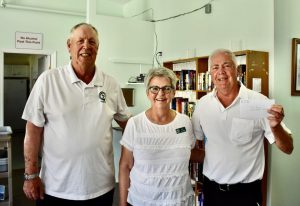 Fro left to right, the winning team of Rick, Robbie and Athol.  Middle pic is Sandi, Chuck and Ray who took second place.    Third are the smiling faces of  Brian, Faye and Bill.